Resonance Sound has launched its Christmas Sale 2016, offering a 30% discount on nearly all its sound packs, bundles and plugins for a limited time only.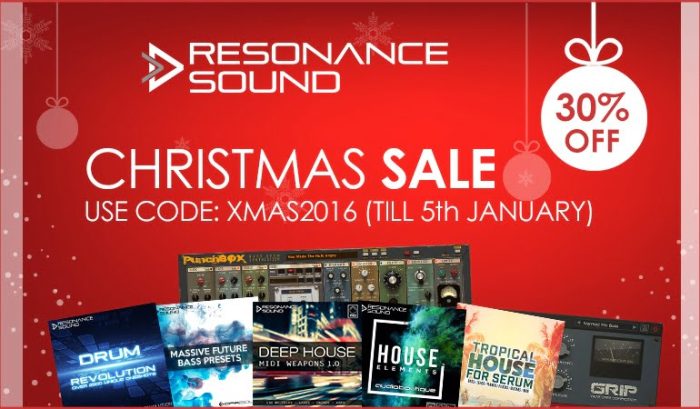 To celebrate the probably best time in the year, you can get nearly all our products for massive discounts, till the 5th january!
As always, our bundles are excluded of this offer – simply because they already have huge saving with up to 80%!

For all other single sounds, MIDI & sample packs, just use the voucher code "XMAS2016" on the ShareIt checkout and the discount of 30% will automaticly appear.

The plugins in our shop are already set on the recuded prices: D16 PunchBox, CFA-Sound GRIP & CFA-Sound MonoGrizzly2!
The sale ends January 5th, 2017. Use coupon XMAS2016 at checkout to take advantage of the offer.
More information: Resonance Sound