Resonance Sound has launched a giveaway promotion, a chance to win audio plugins, sound packs, and more.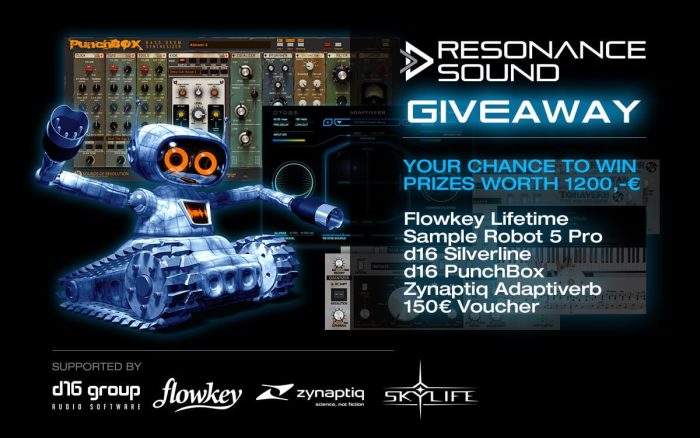 Looking for the perfect christmas gift? Maybe this Giveaway can turn for december to very happy holidays with the big chance to win free plugins, sounds and more worthy over 1200 €.

For the lucky winner are waiting a lifetime premium pass on Flowkey – the easy way to learn playing keys in no time. The mighty Silverline effect bundle by D16 and also a copy of PunchBox – the brandnew bassdrum plugin. Followed by SampleRobot 5 Pro – the all-you-need solution for all, who wants to record and create sample packs and instruments for any sampler. As well as the latest creation of the DSP-Wizards Zynaptiq – Adaptiverb the revolutionary reflectionsless reverberation plugin, and a tasty 150€ voucher for free selection on the entire Resonance Sound catalogue!

All you need to do is subscribe to the Resonance Sound newsletter during the giveaway period. Easy, isn't it? And you will even be among the first in line to know about special offers, new products and exclusive previews to support your professional studio gear!
You can join the contest until December 20th, 2016, by subscribing to the Resonance Sound newsletter.
More information: Resonance Sound