Resonance Sound has announced the launch of its Best of 2018 Sale, offering 50 off on selected products.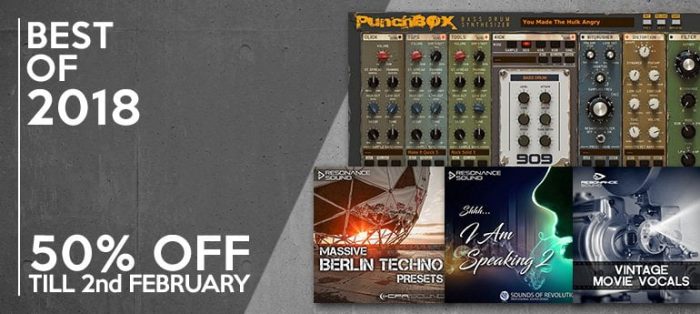 The sale includes 4 of the best selling products of the last year:
D16 Punchbox Kickdrum Synthesizer.
Sounds of Revolution Shhh I'm Speaking 2.
CFA-Sound Massive Berlin Techno Presets.
Resonance Sound Vintage Movie Vocals.
The sale ends February 2nd, 2019.
More information: Resonance Sound