Resonance Sound has announced the release of an exclusive free sample pack featuring a 2.86 GB collection of loops and samples.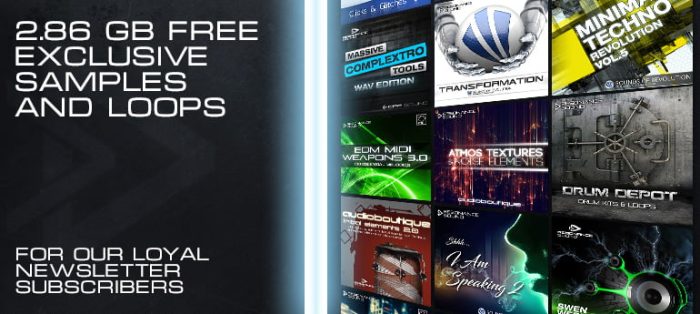 As reward to your interest in our products, offers news and more, you get access to our exclusive free samples & loops package with 2,86 GB content! The package contains our previous exclusive free sample packs and the brandnew third package. But no worry – you can use the samples in non-commercial and also commercial music productions – royalty free!

Once you subscribed to the Resonance Sound newsletter, you will receive a welcome mail, which includes the download link to the 3 exclusive free sample packages.
The sample pack is available to existing and new subscribers to the Resonance Sound newsletter. It features sounds from labels such as Sounds of Revolution, CFA-Sound, Audio Boutique and more.
More information: Resonance Sound