Reverb Machine has announced the release of Drumtraks, a drum machine instrument for Ableton Live featuring the sounds of the Sequential Circuits Drumtraks.
The instrument expands the sound-sculpting capabilities of the original hardware, including extra tuning ranges, panning control, and decay for longer samples length.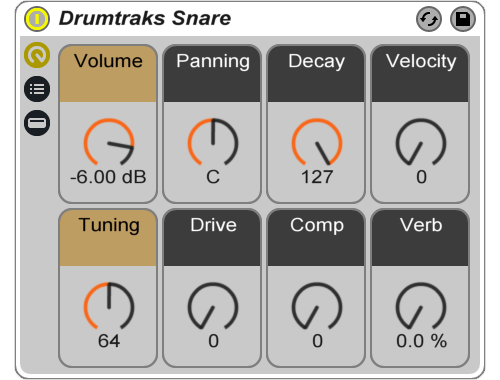 The original SCI Drumtraks was released in 1984, had thirteen fully programmable sounds, and was the very first drum machine to feature MIDI. The Drumtraks has made a modern resurgence, being used by Tame Impala on Currents, Neon Indian on Vega Intl. Night School, and Com Truise.

This Ableton Live Pack recreates the hardware Drumtraks in Ableton Live. It samples every drum sound in every possibly tuning, offers more flexibility than the original unit, and uses Ableton's native effects to bring the sounds to life. You can use the full drum kit or layer single hits with other drum machines and real drum recordings.
Drumtraks comes with Drive, Comp and Verb effects which allow you to shape the sounds to add shine or grit to the drum sounds.
Drumtraks features
208 24bit WAV drum samples.
2 Ableton Live Projects.
1 Ableton Drum Rack.
13 Single Hit Instruments.
3 Preset Instruments.
Manual and artwork.
Drumtraks for Live is available for $17 USD.
More information: Reverb Machine