Trackbout has announced an update to Ripchord, a free MIDI plugin for creating and remixing chord progressions.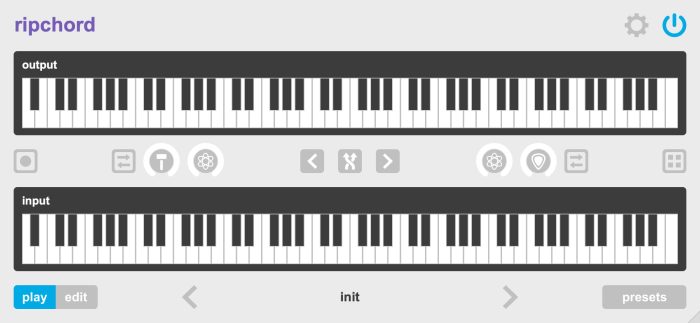 Version 2.4.0 includes a MIDI recorder, MIDI drag & drop, and more.
You can create custom chord presets from scratch, load community presets or expansion packs, and also import any MIDI file that contains chords and Ripchord will automatically create a preset from it. Once you have a preset loaded, you can quickly and easily compose progressions by playing single notes to trigger full chords.
Changes in Ripchord v2.4.0
MIDI recorder built into Ripchord.
Drag & drop MIDI from Ripchord into your DAW.
Power button to disable the preset chords, but maintain the MIDI routing and allow notes to pass through.
Import "Type 1" MIDI files as well as "Type 0" MIDI files.
Export the current preset as a MIDI file.
Ripchord is a free download for Windows and Mac. It supports VST3 and AU plugin formats.
More information: Trackbout