Rob O'Reilly has launched a Kickstarter project for Expressiv, a plug and play MIDI guitar system that brings electronic sounds to real guitar in a whole new way.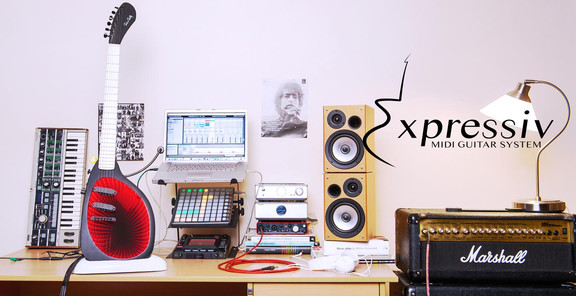 Existing MIDI systems for real guitars track the pitch from the sound of the string which results in latency and annoying tracking problems.

Expressiv is the first and only system that uses a smart fretboard scanner to know which notes you are pressing, the same way that keyboardists get a note when they press a key.

This leaves your strumming hand free to control any parameters such as pitch bend, modulation and octave shift using the onboard touchpad, joystick and buttons. With the flick of a switch, you can change from synthesizer control to standard guitar functionality.

Now guitarists of all levels have access to the sounds that until now were only available to keyboard players, and whats more, at an affordable price.
The Kickstarter project aims raise 15,000 EUR by November 25th, 2014.
More information: Rob O'Reilly Guitars / Expressive at Kickstarter