Virtual Sonics has added another FLAVR series title to its Virtual Cloud collection of software instruments. Robohop features a variety of sounds that capture the vibe of contemporary hip-hop/R&B.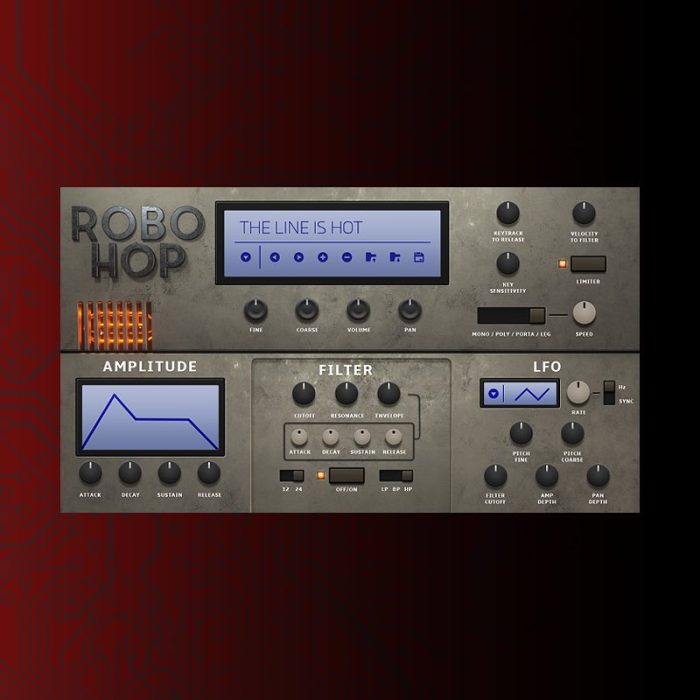 The instrument includes 2 full octaves of pitched 808 kicks and a drum kit based on the TR-808 and TR-909. The collection of 53 genre-specific patches also features a wide variety of bass sounds, both retro and modern and punchy melodic percussive tones.
This collection of sounds is ideal for stepping into the club, bumping in your ride, or driving your online followers wild. Take "Savage" for example, a monophonic TR-808 patch comprised of 12 velocity ranges from ultra-clean to heavily distorted. The mod wheel function transforms the tone from a short and punchy attack to a slow, evolving assault. ROBOHOP also contains a range of bombastic bass tones, both retro and modern, along with 2 full octaves of pitched 808 kicks in the lower registers.

Our designer pulled from experiences working in some of LA's top recording studios to create this carefully curated collection. We can't wait for you to sample the sweet and salty sounds of ROBOHOP, the latest FLAVR addition to Roland Cloud. Hop to it!​
The Roland Cloud Concerto engine powered instrument is available for Windows and Mac in VST, AU and AAX plugin formats.
Robohop is now available to Roland Cloud users. New users can purchase a one-year subscription to Roland Cloud for $199 USD during the Play2—4Life promotion.
More information: Roland Cloud