RØDE Microphones has introduced the TF-5, a new standard in small diaphragm condenser microphones, designed in collaboration with legendary, Grammy Award-winning sound engineer Tony Faulkner.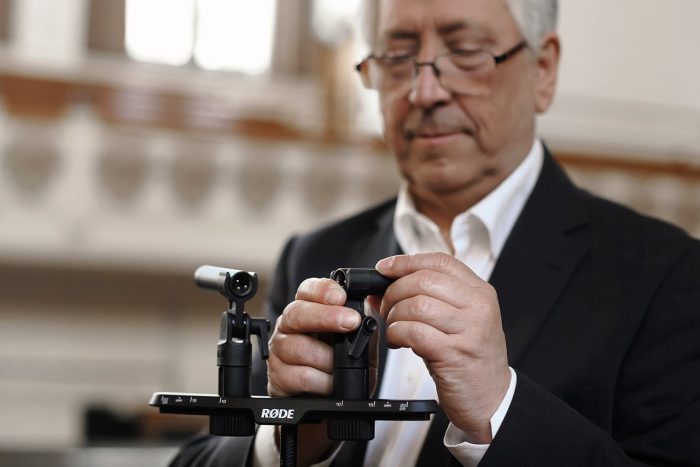 TF-5's all-new capsule is engineered to sub-micron tolerances, giving unprecedented consistency of tone and response.
The TF-5 is unrivaled in terms of airiness and clarity, with a warmth that makes it uniquely versatile. The precision sonic matching and beautiful tone of the TF-5 makes it perfect for recording detailed and natural-sounding performances when used as a stereo pair, or for capturing the nuances of a soloist when used as a spot mic.
RØDE TF-5 features
Matched pair small diaphragm condenser cardioid microphones.
Imagined and designed in collaboration with Tony Faulkner and manufactured at RØDE's state-of-the-art facility in Sydney.
Brand new capsule, precision-engineered to sub-micron tolerances, delivers breathtaking sonic transparency.
Exceptionally low noise floor (14dbA), making the TF-5 suitable for the most critical recordings.
Includes high-quality RØDE stereo bar for easy rigging as a stereo pair.
The TF-5 is shipping now, priced at $1,499 USD per pair.
More information: RØDE