Roland Corporation and BPM Supreme have announced a partnership that will include Serato x Roland TR-SYNC 'READY' tracks within BPM Supreme's vast music library.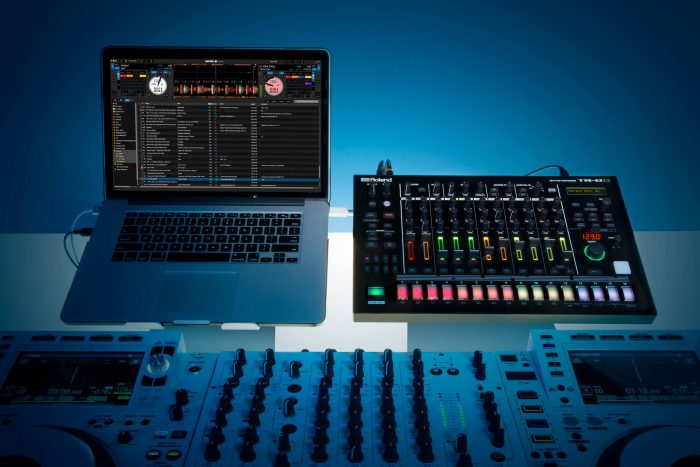 Labeled 'TR-READY' tracks, each of these MP3 files is grid-verified by BPM Supreme's in-house team of audio editors and quality assurance experts.
"Bringing TR-READY tracks to BPM Supreme is a great addition for DJs looking to use Roland's most famous drum machines within Serato DJ," said Raj Thomas. "Whether you're using Serato during a live performance, at home in your studio, or alongside another musician using a drum machine, you can be confident that the grid in TR-READY tracks will immediately and flawlessly sync within Serato."
The new Serato x Roland TR-SYNC update brings the power of Roland's drum machines to a Serato DJ Pro setup. Roland's iconic TR-8, TR-8S, TR-08, or TR-09 drum machines now come Serato DJ OSA-ready allowing DJs to effortlessly match the BPM of the TR drum machines with tracks playing on Serato DJ Pro.
As of today, there are 100 TR-READY tracks available now in a range of genres and decades. Each TR-READY track is marked with an official TR-READY icon and BPM Supreme will upload new TR-READY tracks daily.
"BPM Supreme was the first record pool to offer Serato pre-Flipped tracks, and now we're excited to take our partnership with Roland and Serato one step further," said Angel "A- Rock" Castillo, CEO and founder of BPM Supreme. "As huge fans of both Roland and Serato, our team is excited to offer these TR-READY tracks and anticipate that our large community of DJs will find them exciting and useful."
Available to U.S. customers only.
More information: Roland