Roland has announced the release of Anthology 1993 as part of the Roland Cloud 5.0 update.
This latest instrument in the easy-to use, high-performance and powerful Anthology Series comes with 192 patches spanning 3 volumes, providing the perfect addition to your digital audio workstation.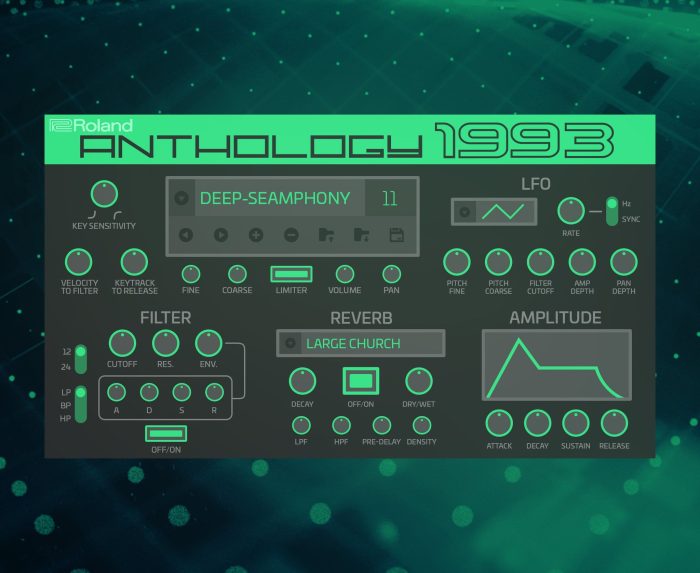 When the inspiration for Anthology 1993 was released over 25 years ago, it was hailed as 'the best synth ever produced by Roland" and "the best PCM synth ever made by anyone" by musicians worldwide. Known for having luscious, fat bass, punchy, driving mids, and crisp and distinguished highs, it is no surprise that this synth would maintain its place of privilege in musician's racks to this day. Best known for its "massive sound," all one needs to do is load up some strings, pads or basses and simply play a few notes to understand how this instrument received this well-deserved reputation.

With Anthology 1993 we've captured many of the subtleties, character, and personality of the original instrument and recreated a uniqueness that could only be found in the original… Until now.
Anthology 1993 is available to Roland Cloud members via the Roland Cloud Manager. New users can sign up for a 30-day trial.
More information: Roland Cloud