Roland has introduced the SYR-E84 Eurorack Case, a rugged travel case and high-current power supply for modular synths and effects.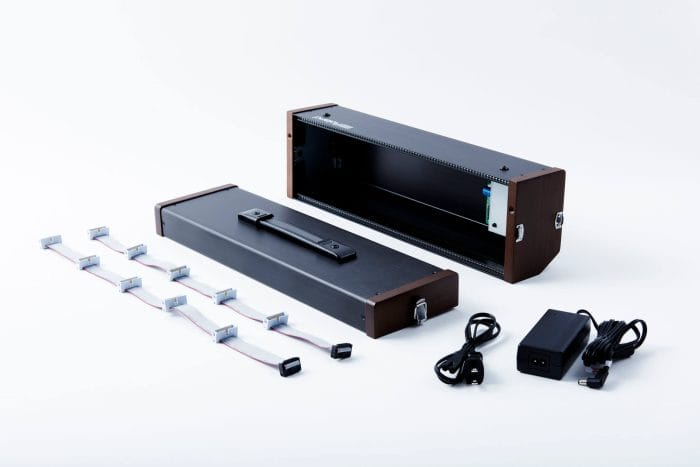 The SYR-E84 fits the SYSTEM-500 series, SYSTEM-1m, BITRAZER, DEMORA, and other products in the AIRA Modular series, as well as standard Eurorack modules from other manufacturers.

From studio to stage, Eurorack-based modular synthesis has exploded in popularity around the world. As Roland's first Eurorack case, the SYR-E84 delivers class-leading performance with a durable, lightweight design and a super-clean integrated power supply with high capacity for today's power-hungry modules.

With its 84HP black aluminum enclosure and wood side panels, the SYR-E84 offers top-level looks and rugged reliability for all modular synth users. The 2000 mA DC supply provides stable, low-noise power that meets Roland's discriminating quality standards, ensuring reliable operation in every playing situation.

The versatile SYR-E84 can be used in flat, angled or vertical positions, and it's possible to latch the case cover to the back for extra stability when needed. In addition, the stackable design and included screws allow two SYR-E84 cases to be joined together, making it easy for the user to expand their setup over time.
SYR-E84 features
84HP Eurorack case with rugged aluminum construction and wood side panels.
Modules can be securely mounted to the M3 bar nut and the included flying male bus cable.
Includes a super-clean 2000 mA power supply designed especially for modular synths and effects.
Stackable design and included screws allow two SYR-E84 cases to be joined together when a larger setup is required.
Slant on the bottom corner of the case allows for angled positioning.
Portable size and weight with a protective cover for travel.
Case cover can be attached to the back with a latch to provide extra stability.
Overcurrent protection to safeguard users and modules from hazardous currents.
Roland has also announced details for the five individual SYSTEM-500 modules.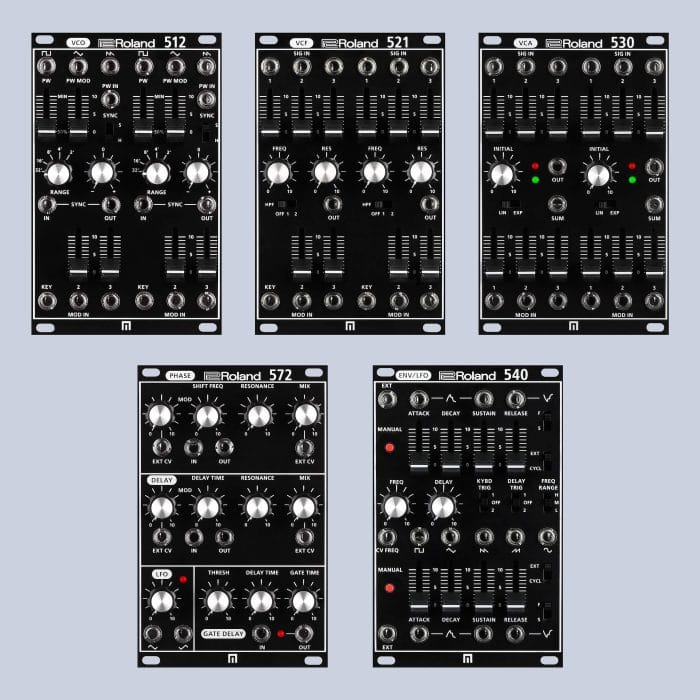 Part of the AIRA Modular series, these all-new, fully analog modules are based on two of the most revered electronic instruments of all time, the SYSTEM-700 and SYSTEM-100m. Designed exclusively for Eurorack, the SYSTEM-500 512 VCO, 521 Dual VCF, 530 Dual VCA, 540 2ENV-LFO and 572 Phase Shifter/Delay/LFO deliver classic Roland sound with all the advantages and reliability of a modern instrument.
More information: Roland / SYR-E84 Eurorack Case