Roland has announced the JU-06A Synthesizer, a return of one of the most popular synthesizers from the Roland Boutique series.
The JU-06A brings the sound, look, and features of both the JUNO-60 and JUNO-106 in one reliable, modern instrument that you can take anywhere.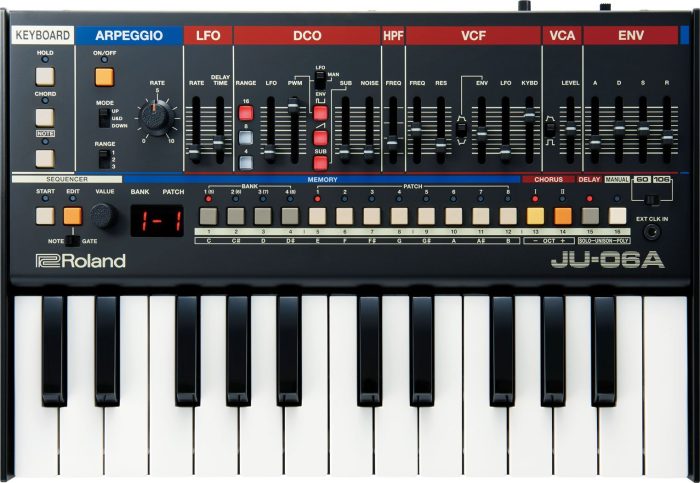 The JU-06A is the best of the JUNO-60 and JUNO-106 in one synth. It has the continuous high-pass filter of the 106, the envelope-controllable pulse-width-modulation of the 60, and the unique filter behavior of both, instantly switchable from the front panel. The sound is indistinguishable from its vintage counterparts, even while tweaking controls or using extreme settings. And no vintage JUNO would be complete without the swirling sound of its legendary chorus, faithfully recreated, right down to the lovable (and thankfully adjustable) noise.

The new JU-06A features not just the JUNO-106 sound but also a new JUNO-60 synth engine—complete with the best features of both. Legendary chorus, arpeggio function, chord memory and onboard sequencer are just a few of the performance features that combine to make the JU-06A a powerful compact synthesizer for any musical situation.
The JU-06A will be available in September, priced at $399.99 USD.
More information: Roland