Roland has announced the launch of its new multimedia platform of written editorial, in depth mini-documentaries, and more, Roland Articles.
The new long-form platform features a curated selection of enriching stories, product guides, and interviews, marked by a focus on artists, instruments, and the Roland brand.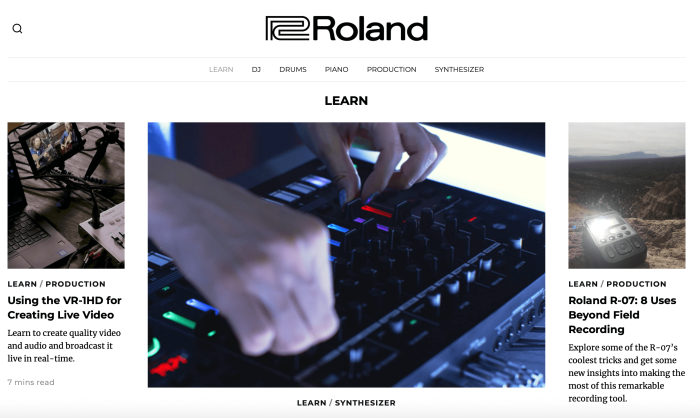 Content on Roland Articles is organized into two distinct collections: Stories and Learn. Articles in the Stories section provide in-depth journalism by contemporary voices that appeal to music fans interested in thoughtful, investigative writing. The Learn category educates musicians, producers, songwriters, and content creators by providing them with extensive music-based educational content written by subject matter specialists.
"We are thrilled to officially launch Roland Articles," said Toshi Ikeda, Roland Head of Global Marketing. "We created this platform to provide Roland fans and newcomers with a unique destination to learn and explore new sounds, discover new artists, improve their skills, learn about Roland gear, and read compelling stories."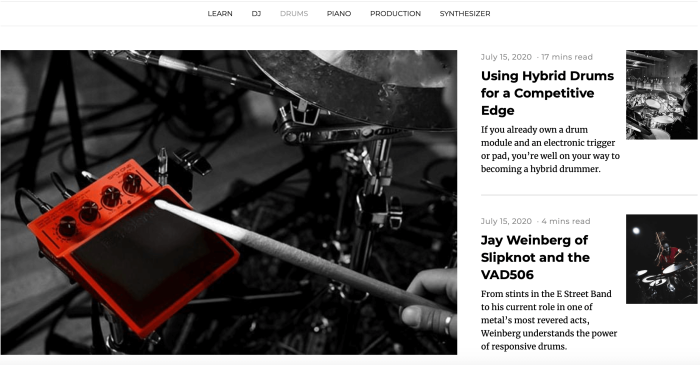 The first slate of articles available on the platform includes a marquee feature on up-and-coming dance/electronic artist Linafornia, an interview with American electronic musician, producer, and visual artist Mux Mool, a guide to the Roland TD-17 V-Drums, as well as a piece about Jay Weinberg of Slipknot and the new VAD506 V-Drums Acoustic Design kit.
Roland has also published the first installments of two ongoing Roland Articles series: Scene Reports and Sound Behind the Song. The former features a deep dive into the music, food, and cultural vibes of Nashville, Tennessee, while the latter offers a written history of the sounds used to create the song "Buffalo Stance" by Neneh Cherry.
To curate content for the platform, Roland is working with a contributor network that represents a diverse range of writers including Martin Douglas (KEXP, Pitchfork), Kristin Spruch (Billboard), Jake Uitti (Vanity Fair, American Songwriter), Francis Preve (Music Radar), Jason Heffler (EDM.com), and Jordan Blum (Kerrang!, Consequence of Sound).
More information: Roland Articles