Roland has announced version 4.0 of Roland Cloud, the a cloud-based suite of high-fidelity instruments, connected services and software for modern music creators and producers.
The update introduces the new Legendary series, which includes the Jupiter-8 and Juno-106.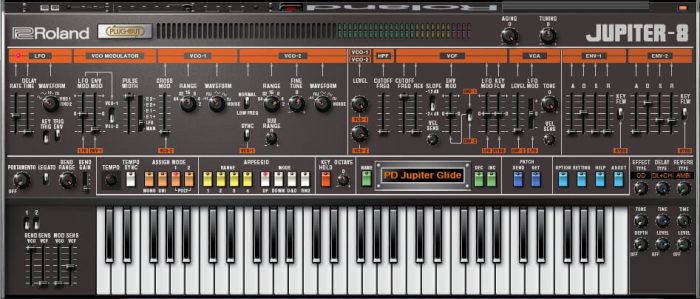 For Players, Producers, and Fans of classic synths, the LEGENDARY Series are authentic Roland software synthesizers for your computer-based DAW. Powered by Roland's groundbreaking Analog Circuit Behavior (ACB) modeling, the LEGENDARY Series perfectly captures every sound, every nuance, every control, the very spirit of some of the most famous synthesizers in music history!

From CRUSHING Basses to VELVET Pads, JAW-SPLITTING Leads to SHIMMERING Ambience- you won't believe what you're hearing and playing…but these instruments are REAL, they are LEGENDARY, and they are ROLAND!

To kick off the LEGENDARY series, Roland Cloud has been listening to requests from you and learned that some of the most popular instrument requests have been for the Jupiter-8 and the Juno-106. Wait no longer! The Roland Cloud 4.0 release delivers software versions of these hardware legends.

With the Roland Jupiter-8 Software Synthesizer, every sound and performance element of this polyphonic powerhouse has been recreated with meticulous attention to detail. The Roland JUNO-106 Synthesizer is a complete component-level recreation of the original 6-voice instrument.
Roland Cloud now also features the AIRA Series System-8 software synthesizer.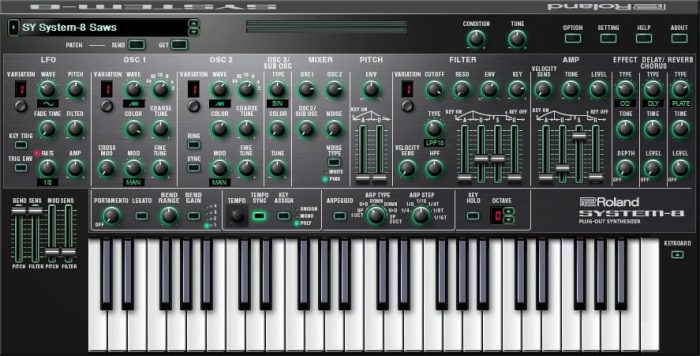 Inspired by the past, built in the present, designed for the future, the Roland SYSTEM-8 Software Synthesizer is a virtual analog powerhouse.

Sonic Waveforms are pumped-out from the most powerful hardware synthesizer heart ever created by Roland, faithfully recreated with ACB technology. Three oscillators per voice, incredible multimode filtering, a myriad of modulation opportunities, and Roland-quality DSP effects create a sonic palette of almost limitless potential, which is why legendary artists the world over have already made the Roland SYSTEM-8 Hardware Synthesizer counterpart part of their arsenals.

The Roland SYSTEM-8 Software Synthesizer brings the powerful sound of this incredible future legend to computer-based musicians and producers everywhere as part of a Roland Cloud membership!
A free 1-month trial to the Roland Cloud is available.
More information: Roland Cloud