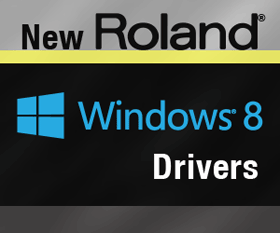 Roland has announced that new Windows 8 USB drivers are available for a whole range of Roland products including audio interfaces, MIDI interfaces, MIDI keyboard controllers and more.
Drivers for Roland's extensive range of gear are released in concert with operating system updates. This gives musicians the immediate access they need to keep their creative visions flowing through Roland's leading electronic musical products.

Roland understands the importance of keeping pace with technology, and by forging strong links with Microsoft and Apple, engineering teams are able to build and test new drivers alongside beta OS releases. Starting with the original MPU-40 in 1984, Roland has nearly thirty years of experience creating interfaces for computer music applications and continues to elevate the musical possibilities for musicians all over the world.
More information: Roland / Windows 8 USB drivers