Roland has announced an update to Zenbeats, an intuitive and inspiring music creation app that runs cross-platform and is free to access on Android, ChromeOS, iOS, Windows, and macOS devices.
Version 1.1 adds multi-timbral subtrack support as well as support for the Roland A-88MKII MIDI 2.0-ready Keyboard Controller.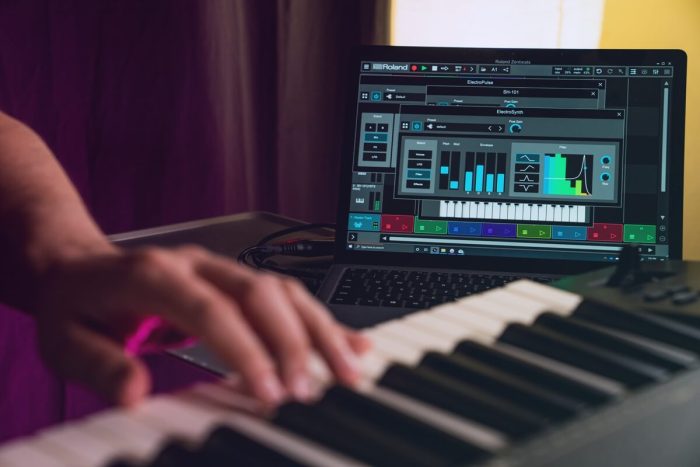 Roland has already received praise and awards for its new music creation app as a CES 2020 Innovation Award Honoree and Music & Sound Retailer's 34th Annual Music & Sound Awards winner of Best Website/App.
Everyone from beginners to beatmakers and electronic musicians can create, share, and collaborate on songs with their friends using Roland Zenbeats, and the app is designed for all screen types, from mobile devices to notebooks and desktops. Kids, teens, and adults can easily begin making beats and entire songs with Zenbeats' interactive and fun built-in lessons, while more experienced creators will enjoy exploring the app's expansive composition, collaboration, and production features.
Zenbeats also includes expressive onscreen instruments, 3rd party plugin integration including drag and drop support, collaborative jamming via Ableton Link, streamlined cloud support, and enhanced exporting options.
Roland CEO and Representative Director Jun-ichi Miki states,
"Roland's mission has remained the same since it was founded in 1972—to inspire the enjoyment of creativity for everyone. With Zenbeats, anyone can enjoy casual music-making using the devices they already own, and we are certain that our existing loyal fans will inspire us by how they bring the app into their musical lives."
Changes in ZenBeats 1.1
Bluetooth audio optimization for wireless headphones across all platforms.
New Subtracks feature enables easy MIDI and audio channel routing for external plugins.
Plug-and-play connectivity with the new Roland A-88MKII MIDI Keyboard Controller

Integrated transport control, LoopBuilder automation, and drum machine triggers.
Auto-map knobs and buttons to Zenbeats instruments and Roland Cloud plugins.

Six new loop and preset pack releases: Ambient Dreamscaper 1, Analog Hex, Future Dreams, Hydra Trap, Tone Generator, and Rogue Waves.
Pricing options for Zenbeats include Free, Unlock, and Ultimate.
More information: Roland