Roland continues celebrating 50 years with a 2022 303 Day showcase planned for March 3rd (aka #303Day).
Visit Roland's 303 Day Celebration page for an exclusive new DJ Pierre interview and details about DJ Pierre's Phuture Collection, now available on Roland Cloud. Plus, learn about Roland50 Studio, a digital reworking of some Roland's most famous gear that lets you try the gear in your web browser.
#303Day is now celebrated annually online by fans of the iconic silver box that defined the acid house genre of music in the late 1980s—the Roland TB-303 Bassline Synthesizer—with its unmistakable sonic signature brimming with warmth, energy and character. Roland Lifetime Achievement Award winner DJ Pierre, who as part of the group Phuture, defined the acid house sound that gave birth to this genre of music that continues to evolve today.
DJ Pierre Interview
In Roland's exclusive new interview with DJ Pierre, learn how "Acid Tracks" were created, what it was like to birth an entire genre of music, and what the early days of the Chicago house music scene were really like. "Roland is the foundation of good house music. And that's Roland period," said DJ Pierre.
DJ Pierre's Phuture Collection Patches and Patterns
DJ Pierre's Phuture Collection features new patches and patterns for the TB-303, TR-707, and TR-727 by acid house pioneer DJ Pierre.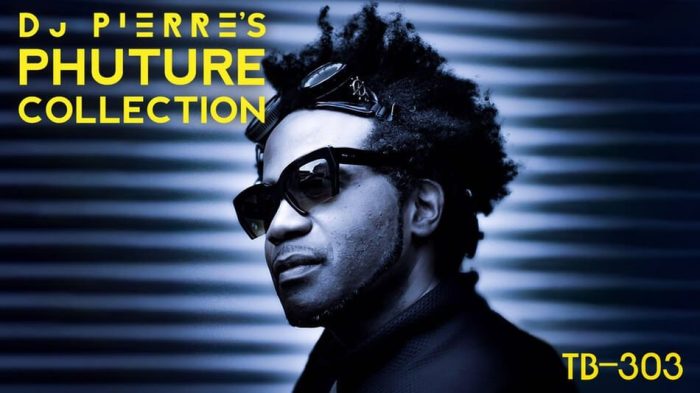 Expertly fusing the classic squelch of the TB-303 with the dynamic rhythms of the TR-707 and TR-727, this visionary music maker fully flexes his genre-defining skills to help inspire some high-octane bangers of your own. Transform your sound with this exclusive collection available via Roland Cloud.
Roland50 Studio
After the success the 808.303Studio online music interface last year, Roland commissioned Yuri Suzuki to celebrate 50 years by creating Roland50 Studio, a digital reworking of some of Roland's most famous gear that lets you try gear like the TB-303 and TR-808 right in your browser.
As part of #303Day, Yuri, his team, and Counterpoint have added Roland's classic SH-101 analog synth to the TB-303 and TR-808 interfaces to form the Roland50 Studio.
A longtime user, collector, and fan of Roland synths, Yuri added several playful touches to the online experience. For example, when you click the play buttons, you hear the recorded physical sound of the button being pressed on an original TB-303 machine, and the record function metronome countdown is from an authentic TB-303.
More information: Roland