ROLI has announced that its NOISE music-making app is now available on Android via early access download on the Google Play store.
The app is currently available to owners of the Google Pixel and Samsung Galaxy S8.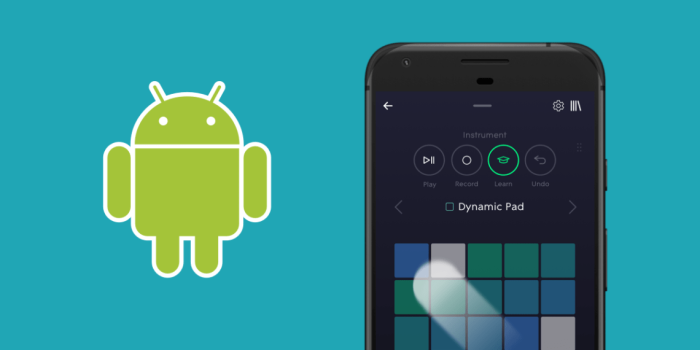 To celebrate where we're going with Android, the Google I/O developer conference opened this week with a performance by PARISI in front of thousands of people. Their setup was BLOCKS and the Seaboard RISE — powered by NOISE on a Google Pixel phone.

Android support for NOISE will grow gradually but steadily as more devices support Pro Audio. Pro Audio is a set of requirements that handle complex audio data in real time, so you can play NOISE on the glass surface of a phone or tablet.

Only the most recent version of Android — and only the most recent, advanced devices — are currently optimized for Pro Audio. The Android ecosystem is decentralized, with thousands of devices running many versions of the operating system. As the whole ecosystem advances and more devices meet the requirements of Pro Audio, NOISE will become more widely available.

In coming months we'll be testing NOISE on more Android devices. The list of supported devices will grow, and you can find them on the NOISE page of Google Play.
NOISE is now available from Google Play in an "early access" testing phase for Google Pixel or Samsung S8. It does not include all the functions and features found in NOISE on iOS, and the performance may not be as stable.
NOISE will officially release on Google Play later this year with more features and functions.