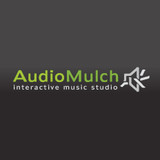 Ross Bencina has released version 2.0.4 of AudioMulch, a software for live performance, audio processing, sound synthesis and music composition.
This update resolves a small number of bugs to improve stability on both Mac OS X and Windows platforms. This is anticipated to be the final 2.0.x series release prior to version 2.1.
Changes in AudioMulch v2.0.4
Fixed hung notes and/or plugin crashes when using VSTi plugins controlled by MIDI. The bug occurred when MIDI data is received on multiple MIDI channels simultaneously and the plugin Receive Channel is set to a single channel (i.e. not "None" or "All").
Fixed intermittent crash when displaying a VST generic editor while audio is running: "assertion failed: slider .= 0".
Fixed rare crash while previewing a sound file in the open sound file dialog: "assertion failed: lastAlloc_->Blocksize()==size".
Mac 10.6 (Snow Leopard): Fixed audio freeze when selecting files in open sound file dialog.
Mac: Fixed crash on startup if Preferences .plist file had become corrupted. Fixed preferences mechanism to avoid Preferences corruption.
Mac: Fixed bug where sometimes double clicking on an AudioMulch document in Finder would launch the help viewer instead of AudioMulch.
AudioMulch is available for purchase for Windows and Mac for $189 USD.
More information: AudioMulch