Rossignol-Studio has announced the release of the Total Bundle, a discounted collection of Kontakt instrument libraries.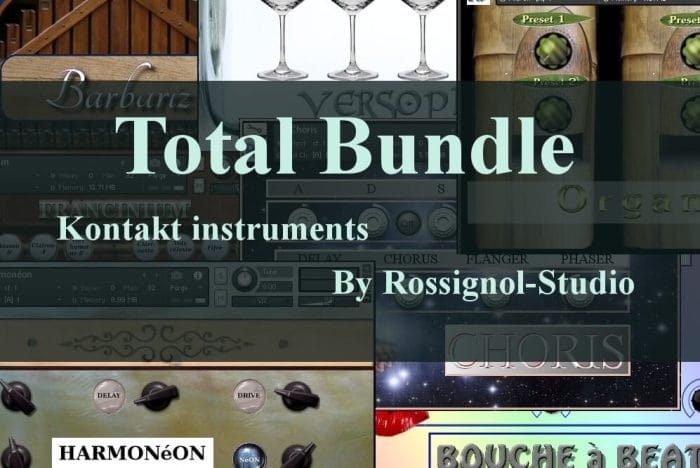 This pack of atypical instruments for Native Instruments Kontakt sampler contains: Barbariz, Barbariz II, Orgambou (3 barrel organs) Choris (voice), Francinium (harmonium), Versophone & Orguever (2 glassophones), Bouche à beat (beatbox) and harmonéon (harmoniflûte).

These new combined sound banks would normally cost 145 Euros: The total bundle will cost only 75 Euros.
More information: Rossignol-Studio