Rossignol Studio has announced the release of Versophone, an glass instrument library for Native Instruments Kontakt.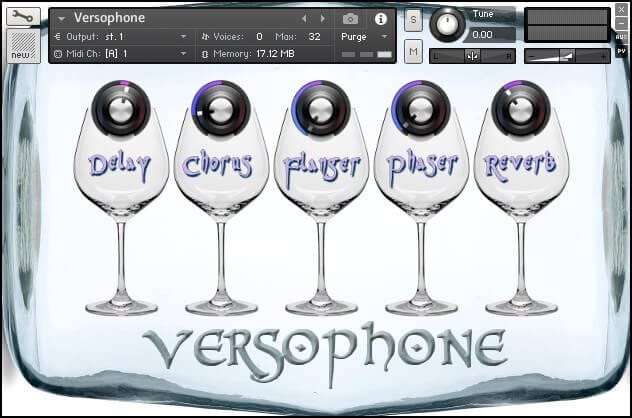 Versophone is the new virtual instrument for Kontakt 5 created by Rossignol-Studio using 16bits 48KHz glass samples from Dominique Lacaud (ODFGRANDORGUE). It is composed of 3 parts with typical sounds for this kind of instrument. Each part is driven by the keyboad red buttons. Three octaves from C1 to G4 for the three sounds. Two strike sounds and a rubbed sound. You can apply effects with 5 buttons : Reverb, delay, chorus, flanger and phaser which can be activated or not.

Like the other instruments by Rossignol-Studio, Versophone is easy to use with natural sounds.
Versophone for Kontakt 5 or higher (full version) is available for purchase for 15 EUR.
More information: Rossignol Studio