Rossignol-Studio has announced that its Bouche à beat for Native Instruments Kontakt is now available as a free download.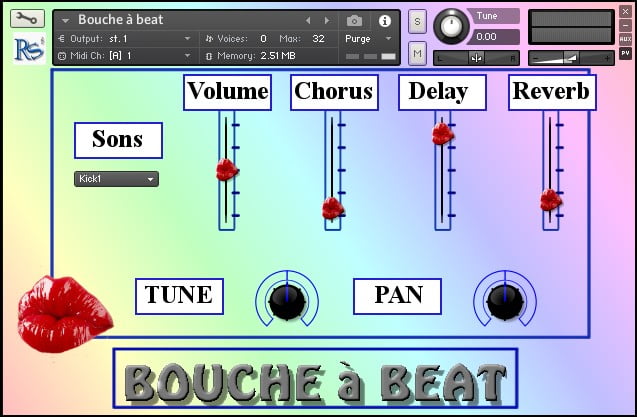 Bouche à beat is an instrument based on samples made entirely in the mouth. This is a simple and fun beatbox that allows you to create fun rhythms.

18 24 bit 44.1 KHz to 16 independent groups. Pan faders and a tone for each sound *. 1 volume fader and effects faders 3: 2 reverbs including a convolution and delay for each sound.

It is imperative to have Kontakt 5 Native Instruments to make this sound bank.

*Toms are on the same group
Bouche à beat is a free download for the full version of Kontakt.
More information: Rossignol-Studio