There is no shortage of sites offering royalty free music out there. If you are on the lookout for electronic music, BjoKib has made some interesting changes to its site.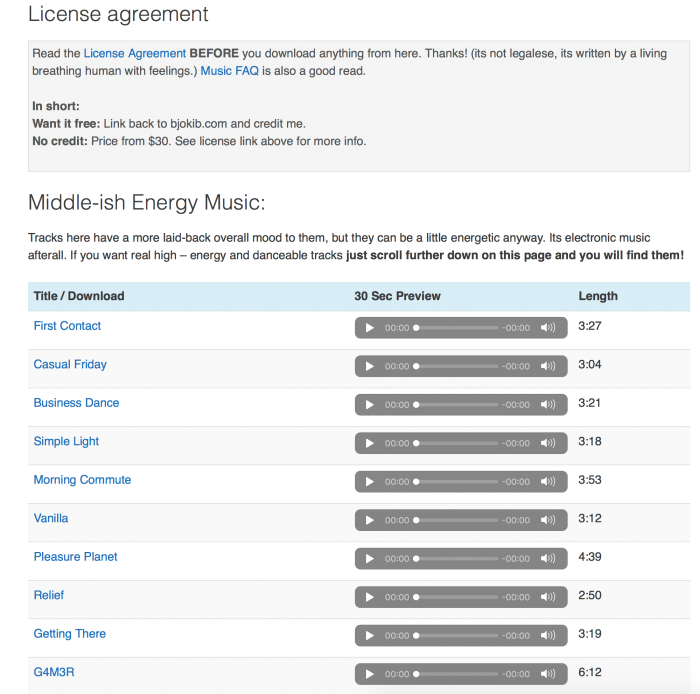 The licensing is now heavily based on trust. All music is available for direct download without the need to sign up for anything. Simply click to download button to get the file.
To use the royalty free dance music within the license terms, you need to credit the composer. This is easily done with a backlink to the composer's site from your website, social media, etc.
If you cannot credit the composer, the price for one track starts at $30 USD and you will get a personal signed license pdf via e-mail.
The main page where all songs are listed is sorted into two sections. One called "Middle-ish Energy Music" where you find tracks in a more laid-back style. Scrolling further down the page reveals the second section which contains louder, more high-paced dance tracks.
BjoKib features
Complete Recordings.
Instant Previews.
Direct Downloads.
Lossless (WAV / and MP3).
Easy Licensing.
Music Production Articles & Videos.
More Information: Royalty Free Dance Music from BjoKib