RSPE Audio Solutions has teamed up with Metric Halo to offer two of their most popular plugins, ChannelStrip 3 and TransientControl, for the No Brainer Deal price of $30 each (retail $129 – over 75% off) or $45 for both (retail $258 – over 80% off).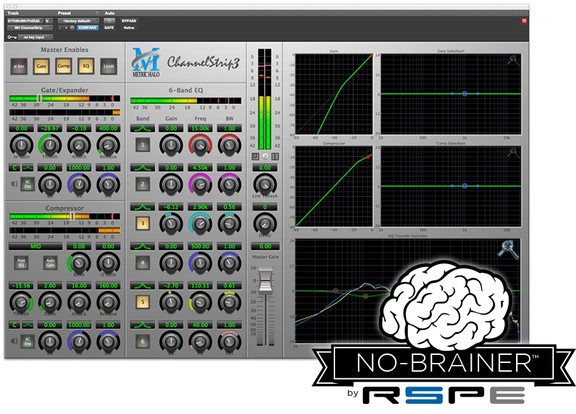 Channelstrip 3, the newest version Metric Halo's best-selling and most feature rich plugin, is the recognized leader in console style channel stri­p audio processing for digital audio workstations. As the first plug-in to offer the combination of exceptional audio quality, incredible DSP efficiency and a comprehensive user interface, ChannelStrip lets users work as efficiently and interactively as they would with a dedicated, world-class mixing console.

TransientControl, Metric Halo's easiest-to-use and highly desirable plugin, allows you to modify dynamics in ways that aren't possible with traditional compressors. You can directly change the transient ("attack") and sustain of your audio; this allows you to make your tracks more punchy, or smooth them out so they sit in a mix.

Don't miss out! This is the only time on record these plug-ins will be available at these blow-out prices anywhere in the world.
The Metric Halo No Brainer Deal is available for purchase via electronic serial number until midnight April 30, 2014, exclusively from www.rspeaudio.com.
More information: RSPE Audio