RSPE Audio Solutions has teamed up with Harrison to offer Mixbus V2.5 for the "No Brainer Deal" price of only $19.95 USD.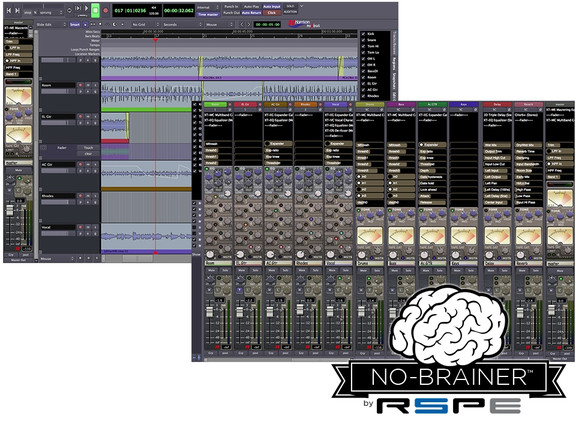 Mixbus is a full-featured DAW for multi-track recording, editing, mixing and mastering. The Mixbus mixer is designed by Harrison: the manufacturer of consoles used in the world's most demanding music, film, and live performance facilities. Harrison consoles are known for their great-sounding EQ, filters, dynamics, and bus summing. If you find a music recording from the golden age of albums – the 70s and 80s – that has stood the test of time, it is likely that a Harrison console was used during the production. With the Harrison sound and a logical knob-per-function mixer interface, Mixbus invites you to produce recordings and mixes that will stand with the best.

Designed to complement your current setup with analog-style mixing, Mixbus is compatible with nearly any desktop running Windows, OSX, or Linux. Mixbus loads third-party plug-ins in common formats such as AU and VST. It also uses Harrison's suite of plug-ins that are derived from the company's analog and digital console processing. Mixbus and the Harrison plugins provide rock-solid mixing DSP typically reserved for high-end audio installations. Harrison has been a leader in digital audio technology for nearly 30 years.

In addition to program improvements, v2.5 includes three new plug-in demos from Harrison's XTools for Mixbus plug-in series: the XT-EG Expander / Gate, the XT-DS De-Esser, and the innovative XT-VC Vocal Character plugin.

The XT-EG Expander / Gate provides fast gating or expansion with precision timing for demanding tracks. The XT-DS De-Esser uses proprietary processing to recognize voiced sibilance, so it can naturally de-ess your tracks. Finally, the XT-VC Vocal Character plug-in offers an innovative new way to adjust the character of your vocal recordings. It uses proprietary technology to track the pitch of the input signal, and applies EQ based on the note played.
The No Brainer Deal is available for purchase until midnight May 15th, 2014 (PDT).
More information: RSPE Audio