Saltline has announced the upcoming Świerk subtractive synthesizer instrument.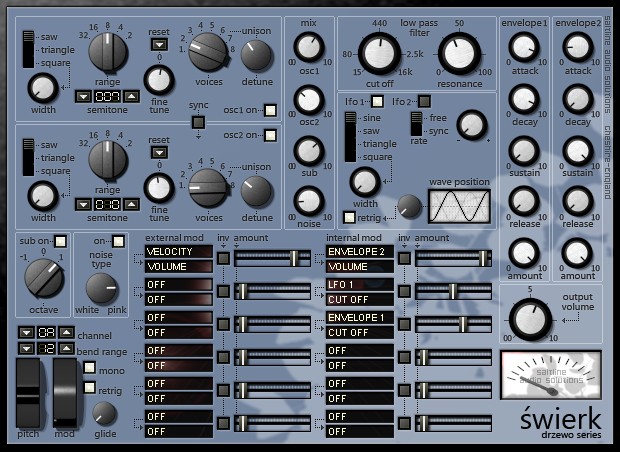 Świerk will mark the launch of the drzewo series of free plugins.
Świerk is the first in a series of freeware VST instruments. The saltline "drzewo" series will consist of a collection of simple, free, no nonsense sound creation and manipulation tools.
Saltline is currently updating its website and plugins. Make sure to sign up for the newsletter to stay informed.
More information: Saltline