Saltline has announced that version 1.0.1 of its ADHDidi additive synthesizer is available for free download from its Facebook page for a limited time.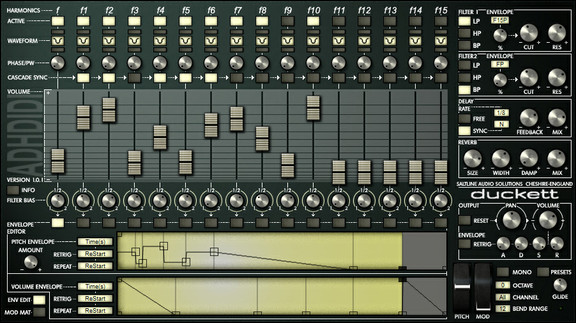 Created for facebook fans as a thanks for their feedback and support, ADHDidi is an additive synthesizer comprising of 16 sine waves tuned to different frequencies (fundamental plus the first 15 harmonics).

All you need to do to get your hands on this synth is like our facebook page. ADHDidi will be available through July and August 2014.
Changes in ADHDidi v1.0.1
More waveforms.
Extra filter.
Reverb.
Extensive modulation matrix.
The plug-in is available available to download for those who "Like" the Saltline Facebook.
More information: Saltline