Sample Magic has announced it is celebrating its 10th anniversary with a week of deals.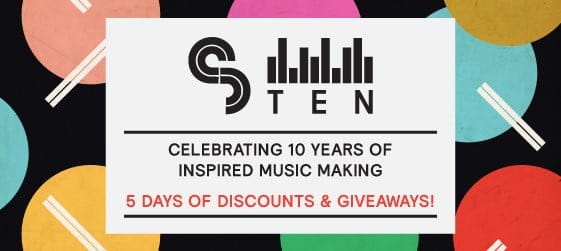 Back in May 2006 the first ever Sample Magic release, Funky House Grooves, went on sale. Back then we could barely have dreamt that we'd be here ten years later with a catalogue over of 500 products.

But thanks to your continued support that's what we've been able to do.

So to celebrate our tenth anniversary we're serving up a week of deals including free downloads and supersized discounts across our site.
For the first 24-hour deal, you can pick up the first 25 Sample Magic for £10 GBP each.
More information: Sample Magic