Sample Magic has released a new Ableton Magic Racks series installment Bass Engine Rack, taking head-on one of the fundamental aspects of all electronic music: bass and low end.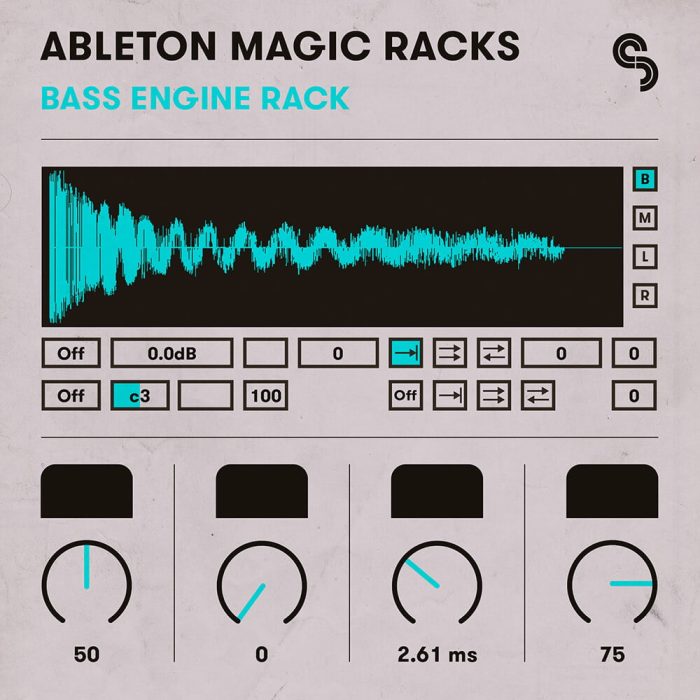 Introducing Ableton Magic Racks: Bass Engine Rack – expertly sampled from a host of classic hardware to build a one-stop shop style bass rack. Get to grips with meticulously configured mapping and sampling with the most intuitive of macro controls. Ableton Magic Racks: Bass Engine Rack serves up 127 bonafide analogue bass sounds and 25 sub-bass samples inside a custom rack instrument packed with comprehensive macro controls for the ultimate bass response.

The Ableton bass engine rack has been expertly built to cater to the demands of modern electronic music producers – rigorously tried, tested and tweaked for everything from house and techno to trap, future bass, pop and beyond.

This collection doesn't stop there. We've also built an Ableton FX processing rack to complement the bass engine rack. Built solely using Ableton's native tools, the bass engine FX rack offers complex and unique processing chains to offer highly flexible, powerful and manipulation and mix processing for maximum bass response, no matter the genre.
Bass Engine Rack for Ableton Live 9.7.7 Standard edition or newer is available for £16.99 GBP.
More information: Sample Magic