Sample Magic has announced the release of three titles in its new Power Pack series.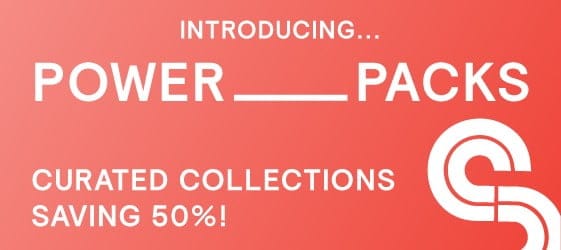 Our new Power Pack series are exclusive curated collections pulling together the finest sounds from our back catalogue – with a huge 50% saving on individual pack prices! We've kicked off the series with three collections spanning drum hits, vocals and Massive patches.
Power Packs
Drum Hits Power Pack £49.90 GBP — Over 3,000 club-ready drum hits designed for imperious beat-building. This essential collection contains many of our best-selling and critically-acclaimed titles, including Club Kicks which was described as "flawless" by Music Tech and Drum Hits which was summed up as "sheer class" by Future Music.
Massive EDM Power Pack £29.90 GBP — Stock up on hundreds of our finest Massive patches primed for everything from EDM and electro to trap and progressive house. Totalling over 400 expertly-sculpted patches from some of our best-selling releases, this diverse collection will add a huge palette of inspirational sounds to your Massive library.
Dance Vocals Power Pack £43.90 GBP — In need of world-class vocals for your productions? Then this is the one for you. Comprising all three volumes of our seminal Dance Vocals series as well as EDM Vocal Tracks and House Vocal Tracks, this varied collection boasts over 800 samples from 5 top vocalists – all recorded at professional studios to ensure world-class inspiration.
More information: Sample Magic