Sample Magic has announced that it will be launching the new version of Sample Magic at the end of this month. Under the new site build, you can no longer purchase samples from Sample Magic directly.
All Sample Magic sounds along with millions of other royalty free sounds will be available at Splice instead.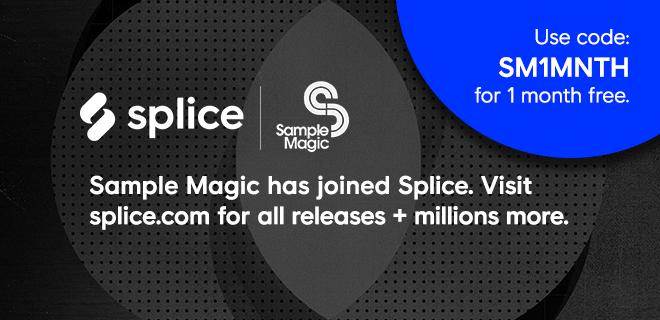 Hello friends, today we would like to announce that at the end of the month, we will be sunsetting the Sample Magic website. It's been a fulfilling journey and we've loved every moment of it, however, as we are now amalgamating further into the Splice family, there are so many great opportunities ahead, and chances for us to bring you even more quality via the Splice platforms! Our core ethos will continue to be to always have the utmost dedication to bringing you the great quality products you deserve, and we look forward to what the future has to offer.

So, as a big thank you to everyone who has supported us all of these years, we are now offering 70% off all Sample Magic Packs & Presets until the 31st of May.
You can still purchase products at Sample Magic until the end of the month. If you are new to Splice you can use coupon code SM1MNTH at the sign-up to get 1 month free.
More information: Sample Magic