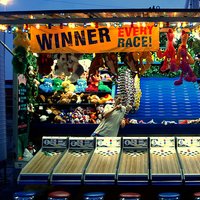 First of all I would like to thank everyone who entered in this sample remix contest. I've released many samples before, but I rarely have an opportunity to hear what people do with them so it's been absolutely awesome for me.
While some of the melodic themes provided in the sample pack were used in multiple tracks, each still had its own take on them. There were also quite a few entries where the samples were severely chopped up, and processed beyond recognition.
The overall variety and quality of music produced has really surprised me, and I think the contest has been a great success. But, there can only be one winner… and winning by 1 point is:
Jonas the Plugexpert – ik mis je (I miss you in Dutch)
Congratulations to Richard Jonas! Not only do you have the honor of winning the first ever rekkerd.org sample remix contest, you will also be getting the amazing Ohm Force ALL-ALL bundle.
Now I know I said there could only be one winner but there are some more prizes to give away, thanks to our generous friends from Ohm Force.
The ALL-FX Bundle goes to André James Houghton for his song Duck Walk while Paul Hoda's I told you takes the ALL-Disto Bundle or ALL-Filters Bundle. Well deserved guys!
After counting all the votes, this is what the top 10 looks like*:
Thanks again everyone for participating in this contest! I've truly enjoyed listening to each and every single one your tracks. It's been a great experience and I will surely do another sample remix contest in the near future.
One more thing… To thank you all for your efforts, Ohm Force is offering each contestant a 40% discount on any Ohm Force product *or* bundle.
If you'd like to make use of this offer, you'll have to create an Ohm Force account if you don't have one already, and email me your username so we can take care of the rest.
Cheers!
Ronnie
* In retrospect I believe it would've been better to only let participants vote, so I opted for a weighted voting system of 3:1 (participant/non-participant). It didn't actually make much of a difference for the top 10 but I didn't know that before I chose to do this.