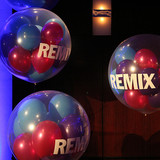 The sample remix contest is over and the votes are in.
Before I announce the winners, I would like to quote Dion (NO-ID), who wrote in the comments:
Funny,there can be a last place … not a bad last place, just different. There so much talent here, that it was really an honor to be in it
I too think you all truly did a great job, and it has been a joy to me to listen to each and every one of your songs. Unfortunately we can only have a few winners (of prizes anyway), so here are the top three voted entries:
Happy Juice by Jackie
Offset Senses by 3ee
In the Gloaming by Rachmiel
With difference of only 2 points it was a pretty close call between Jackie and 3ee, and Jonas the plugexpert came in just one point behind Rachmiel's third place win.
Jackie will receive the wonderful SilverLine Collection bundle of effect plug-ins by D16 Group. For second and third place winners 3ee and Rachmiel I have a sample library by Big Fish Audio. I will contact you with the details shortly.
Congratulations to the winners, and well done everyone! I hope to see you again for the next contest. Don't forget to subscribe to the newsletter if you don't want to miss it.
More information and comments: Sample Remix Contest