The latest video series release from Samplecraze in its line of 'masterclass series' is the Equalisation Masterclass, featuring a total of 21 videos with over 4 hours of content and one of Samplecraze's best selling eBooks, EQ Uncovered.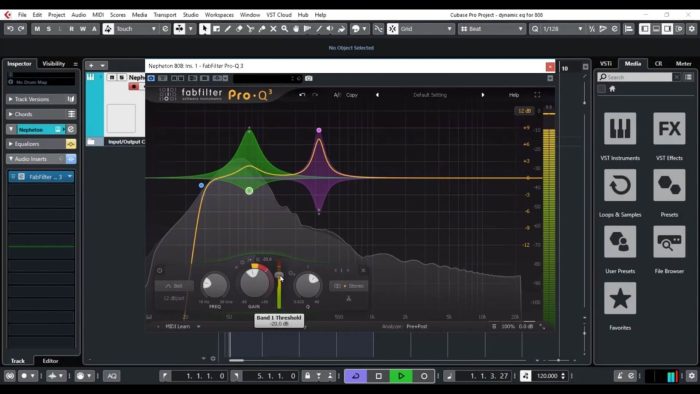 The EQ Masterclass Series caters to beginners, intermediates and advanced budding producers.
EQ, or equalisation, is the one dynamic that everyone has in their arsenal of dynamic processors and yet so many have trouble getting to grips with it. With this in mind the EQ Masterclass video series explores in-depth the various type of eqs available and how and when to use them.

The video series kicks off with a detailed tutorial exposing the differences between linear phase and minimum phase topologies with emphasis on how and when to use them. This is then followed by numerous videos explaining the differences between the various types of eqs available; from graphic to parametric, dynamic to sweeping, notch to quasi-parametric and so on…., all the various eq types are explained in detail and are supplied with hands-on before and after audio examples to help you to see and hear the differences in action. No video series would be complete without specific equalisation examples for voice, drums, guitar and so on and Eddie of Samplecraze has made sure to cover these subjects in great detail, showing you how to use eq each sound/instrument and with which eq design.

To fully master this subject a modicum of theory is necessary and Eddie has made sure to provide the necessary grounding in all areas of equalisation. However, nothing quite compares to the hands-on approach of learning and this has been endorsed with countless before and after audio examples with guides on what to use and when to use them.

Finally the video series is accompanied with the well reviewed EQ Uncovered eBook which delves into this subject in great detail leaving no stone unturned and this along with the video series is stuffed to the brim with Power Tips and Tricks!
The EQ Masterclass is currently offered with a 20% discount, priced at £19.99 GBP.
More information: Samplecraze