Sampleloops has launched with the release of Dark Modular Techno and Modular And Analogue Techno Sequences, two sample libraries.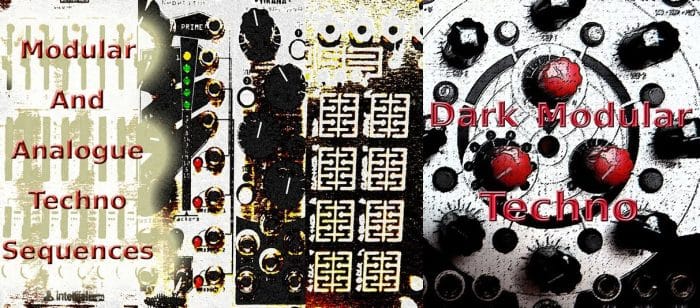 The first release on Sampleloops is a pack titled "Dark Modular Techno". The pack has been recorded exclusively using Eurorack modulars and the sounds and loops will find favour with those producers looking to create tracks with a harder and darker edge to them. Modular synthesisers have been around for many years but due to their size and cost, were only the preserve of a few who had the funds and space to house them. But the smaller Eurorack format has changed all that and the explosion in popularity of modulars in recent years has been quite staggering.

"Dark Modular Techno" consists of 257 loops and 230 one shot sounds in 24 bit wav format. From drum loops to drones and basslines to synthloops and soundscapes, you should have everything covered to produce techno tracks in the style favoured by labels such as Stroboscopic Artefacts, Earwiggle, Perc Trax and others operating at the cutting and outer edges of the genre.

The second sample pack from sampleloops.com is titled "Modular and Analogue Techno Sequences". Created using Eurorack modulars and analogue sounds, this pack contains 110 loop sequences for producing techno that veers away from the mainstream. The loops provide unique sounds for chopping, rearranging and processing to create a personalised sound for your productions. If you are looking for drag and drop, paint by numbers loops then these may not be for you. But if you want something different to add to your tracks, then they might be the building blocks you need.
Dark Modular Techno is available for purchase for £12 GBP; Modular And Analogue Techno Sequences is £5.50 GBP.
More information: Sampleloops