SampleNinjas has released Modular Magic 002, a royalty free sample pack featuring sounds made with the MakeNoise Black and Gold Shared System and the Mother 32 semi-modular synthesizer by Moog.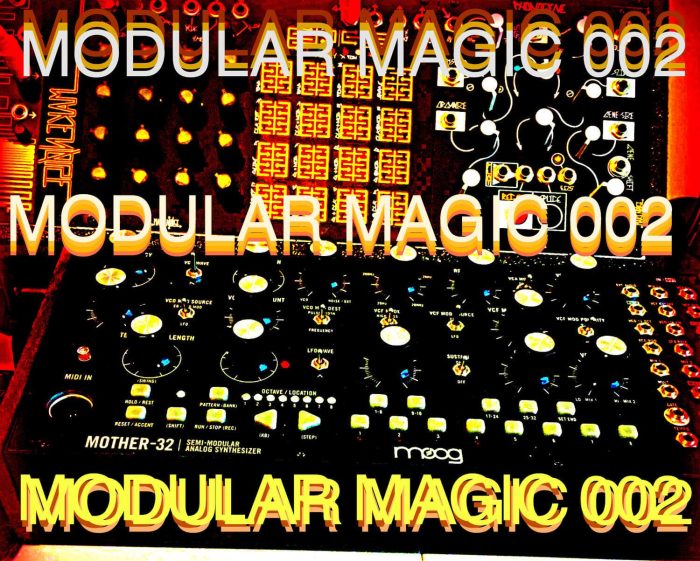 The loops were designed by utilizing the MakeNoise Shared System. The Moog Mother 32 has been recorded into the Phonogene and manipulated, chopped and diced to create these loops. Some have been fed to the MakeNoise/Soundhack Echophon and Erbe-Verb. MakeNoise Maths, Brains, Pressure Points, DPO, Optomix, René, Wogglebug and ModDemix have all been used here.

The results are the 133 loops contained inside. All of these Royalty Free Loops have been recorded as 24bit 44.1Khz .wav files and are ready to be used in whatever sampler you want to use.

This is part two of 4 (or more) Modular Magic sample packs. This one will remain on sale until next Friday, when 003 will be released.
Modular Magic 002 is available for the introductory price of $5 USD (regular $10 USD).
More information: SampleNinjas / Modular Magic 002