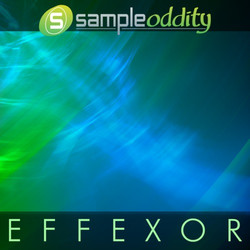 SampleOddity has launched Effexor, a collection of patches for Massive that focuses on sound design and science fiction sound effects.
Have you ever faced that uncomfortable moment when you need science-fictional sound effects, but you have none available, so you resort to vocalizing 'pew pew' noises in an attempt to mimic lasers? Unless you're telling a bedtime story to your child, that's just not going to cut it. You need Effexor!

Dial up your own sound design elements using these flexible, tweakble Massive presets. Blasters, mechanical motors, scanners, robot beeps, and more are at your fingertips and ready for adventure!
Effexor features
51 Morphable sound design elements.

Motors – mechanical lifts, drills, and engines.
Weapons – rockets, blasters, and detonator pulses.
Robots – beeps, bleeps, and transformations.
Transitions – power-ups, power-downs, and sweeps.

Each instrument includes eight MIDI assignable macros for sound shaping control.
The soundset is available for purchase for $17 USD.
More information: SampleOddity