Samplephonics has announced the release of Bowed Cümbüş Saz, a free sampled stringed instrument.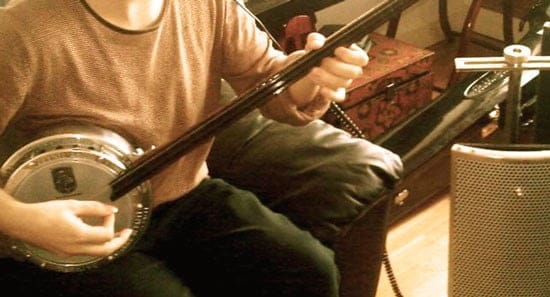 The Cümbüş Saz is a Turkish stringed instrument with a metal resonator and skin soundboard much like a banjo. This folk instrument is traditionally plucked, but after spending some time in the studio messing around with one, we discovered that when it is bowed it creates beautiful warm harmonics and thick pad like sounds.

So… what better an idea than to multi-sample these intriguing sounds and put together a free sampler instrument for you to use in your productions?! Add some reverb to these rasping sustained notes to create unique cinematic soundscapes and interesting organic sounds.

This Cümbüş virtual instrument features a range of articulations, round robins and velocities and the free samples are ready formatted and loaded into sampler instruments for Halion, EXS24, MachFive, Reason NNXT, SFZ and Ableton Sampler.
The library is a free download for registered Samplephonics user (registration is free).
More information: Samplephonics / Bowed Cümbüş Saz