Samples From Mars has announced Modded 707 From Mars, a sample library featuring the sounds of a modded Roland TR-707 drum machine.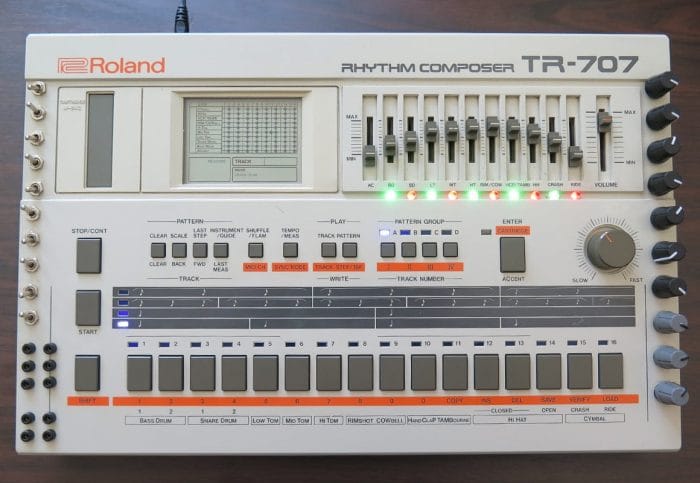 The 707 defined countless early Detroit Techno and Chicago House jams, and is still widely used today. It's some sort of weird combination between a Linndrum and 909, with Italo kicks, Prince rims, Housey hi hats, hard bodied 80s Toms, and so much more.

But this library is above and beyond your average 707 samples. While the original machine had no control for tuning, ours features a custom oscillator which controls the sample rate for every voice – giving us all sorts of tuning options and circuit bending madness.

Plus it's been recorded through tasty tubes, a mastering reel to reel tape machine, and Apogee conversion. This kit is truly unique and sounds great- don't sleep !
The sample pack costs $20 USD.
More information: Samples From Mars / Modded 707 From Mars