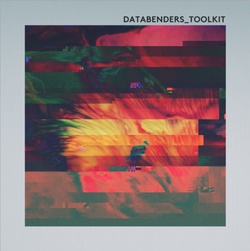 Samples From Mars has announced the release of DATABENDERS_TOOLKIT, a sample pack featuring over 300 samples, two Ableton packs and MIDI clips full of strange and complex sounds created by corrupting data.
For this release, LA Based sound designer Skylar Trainor spent months bending 3d models, A.I. brains, graphics engines, VST plugins and his audio driver. The results of these long sessions were then sculpted and layered in Pro-Tools, and sent to Samples From Mars headquarters for extensive analog saturation. We made sure the waveforms became denser and packed with varieties of harmonic distortion.

The Results:
Cold and glitchy soundscapes, dark ambience, powerful and dirty drums and subs, reverses, and mutli-sampled modulations. These are complex FX that can be used for weird, ambient, avant garde Aphex Twin / Arca style tracks. Or surrounded by analog elements, and more straight forward 4X4 house tracks (Check the demos).
The sample pack is available for purchase for $22 USD.
More information: Samples From Mars / DATABENDERS_TOOLKIT