Samples From Mars has announced the release of Drumtrax Samples, a funky and crunchy collection of 80's 8-bit drums recorded 100% analog to tape.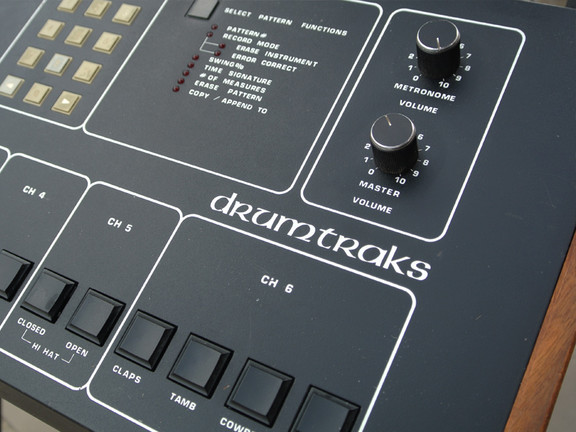 Drumtrax is a collection of high end, tape saturated 24bit drum sounds inspired by the funky 8 bit drum machines of the 1980s.

The sounds are reminiscent of Prince / Human League / mid 80s boogie, but with more bite. Though reminiscent of a Linn, the clap and hi-hats are dirtier (we prefer them) and the rimshot is closer to a TR-707.

Classic cabasa, meaty snare, proto-house cowbell, a kick created with the help of an SP-1200 sampler and more.
Drumtrax Samples features
384 sounds (24bit WAV) inspired the funk of classic 80s machines.
1 pack of processed, tape saturated drums recorded through classic analog gear.
1 pack of clean, unprocessed sounds recorded digitally through pristine conversion with loads of headroom.
Each sound contains 16 pitches all done with hardware.
Tape sounds are loud & punchy without normalization.
Digital sounds are clean and have massive headroom for additional processing.
The sample pack is available for purchase for $20 USD.
More information: Samples From Mars / Drumtrax Samples