SampleScience has announced FM Synthesis for Kontakt 5, a sample library for Native Instruments Kontakt.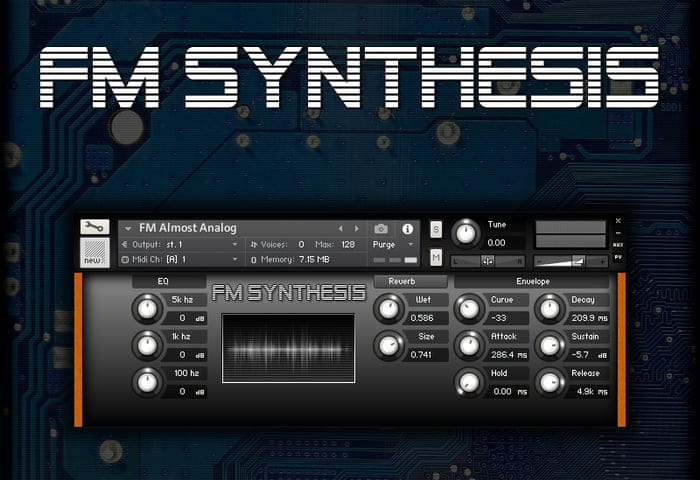 I've always been fascinated by obscure instruments, especially the mini-keyboards of the eighties. They were aim at kids but some of them had more advanced functionalities that would allow you to create your own sounds. The Yamaha MK-100 was one of them. This hard to find Portasound keyboard has a limited set of parameters you can tweak, but they were expanded for this library using a rare Korg flanger effect as well as a DOD analog phaser pedal.

The results are fascinating analog tones and unique FM synthesis textures. This is the kind of sounds I would normally produced exclusively for myself, but I've decided to share them with you for a limited time (only two weeks!). If you're into underground artists like Daedelus, Freescha, Casino vs Japan, Bibio, Legowelt, Flying Lotus, and if you dig genre such as Synthwave and Vaprowave, FM Synthesis has that lofi sonic edge you've been looking for! Lo Fi modulation has never sounded so good!
The library is available for a limited time only, until April 12th, 2015. Price £4.99 GBP.
More information: SampleScience