Samplesphere has announced that it has set free its Roo Didgeridoo and +One Tambourine, two virtual instruments for Windows.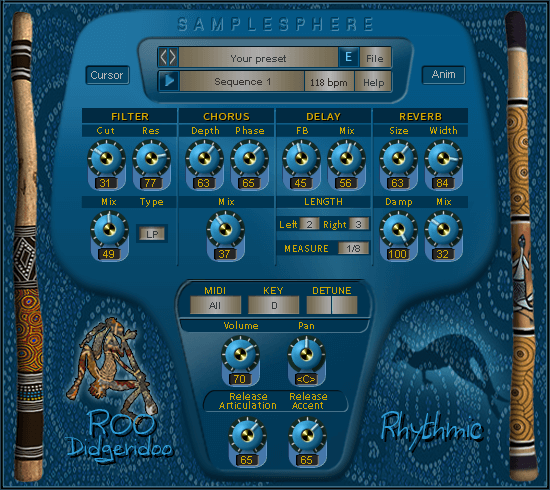 ROO Didgeridoo was developed from actual didgeridoo performances and consists of 2 separate instruments, Rhythmic and Drone. ROO Rhythmic is not loop based, making it very easy to create highly original, realistic didgeridoo rhythmic sequences. Creating a track with ROO Rhythmic is similar to creating a drum track.

+ONE Tambourine is the first of our +ONE percussion series conceived to compliment drum tracks. 8 different tambourines to put the shakes into any drum track.
The instruments are available for download as free 32-bit VST plugins for Windows.