Magix has announced the launch of Samplitude Pro X4, the latest version of its digital audio workstation for Windows.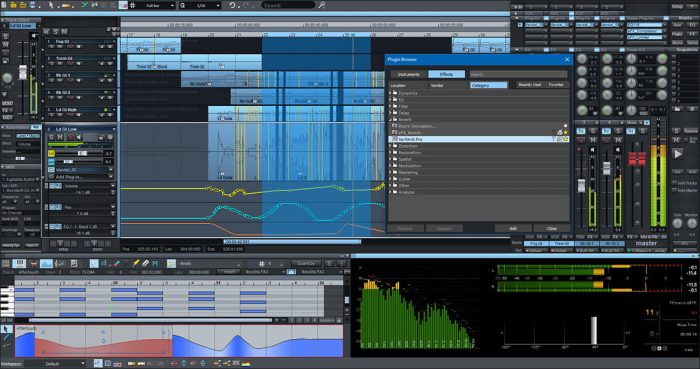 With professional effects, efficient editing functions, as well as a powerful audio engine, the new version continues to set new standards in the professional audio sector.
Samplitude Pro X4 provides the highest level of quality for recording, mixing and mastering tasks, as well as for music production.

The new version contains an impressive range of virtual instruments and high-quality mastering and restoration effects as well as new, practical types of workflow. The software features significant improvements to functions such as automation editing of effect parameters and to the MIDI editor.

The entire plug-in operation has been redesigned for a more efficient workflow. In addition, performance and multicore operation have been optimized, with Samplitude now offering support for CPUs with up to 32 cores.
Samplitude Pro X4 features
Recording, production, mixing and mastering in a single DAW.
Highest audio quality for recording studio tasks.
NEW! Automation Lanes for optimal control and overview of track automation data.
NEW! New plug-in browser for quick searches for effects and instruments.
NEW! Improved performance: Samplitude now supports CPUs with up to 32 cores.
NEW! New MIDI editing functions and improved MIDI workflow.
Exclusive in the Suite version: SOUND FORGE Pro 11 full version.
Up to 22 virtual instruments and Independence Pro Plus sampler full version.
Samplitude Pro X4 is now available for $399 USD. The Suite (including Sound Forge Pro 11 and additional plugins) is $599 USD and the Samplitude Pro 365 subscription is $12.49 USD/month (12 months) or $14.99 USD/month (3 months). The 365 edition includes SpectraLayers Pro 5 and Sound Forge Pro 11.
Upgrades are available to users of previous versions.
More information: Magix