KVR user ENV1 has released Saturn XI, a skin for the Atlantis software synthesizer by Jeremy Evers.
Cobbled together a new (less experimental) UI for Atlantis which i think might be worth sharing.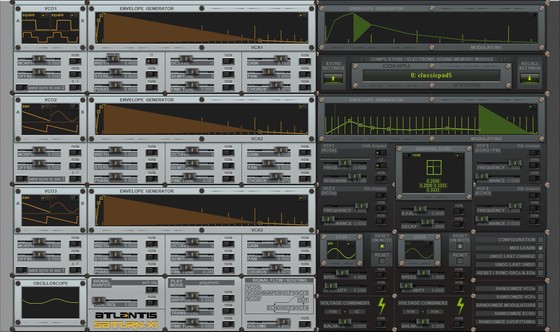 ENV1's new skin for the Atlantis software synth, one of my favorite freeware plugins.
The Saturn XI skin is available to download at no cost. Recommended minimum resolution is 1920×1200/1080.
Get the freeware Atlantis synth plug-in for Windows at Jeremy Evers' website here.
More information: Saturn XI