Plugin Boutique has announced an exclusive sale on VPS Avenger, offering a 20% discount on the popular synthesizer instrument by Vengeance Sound.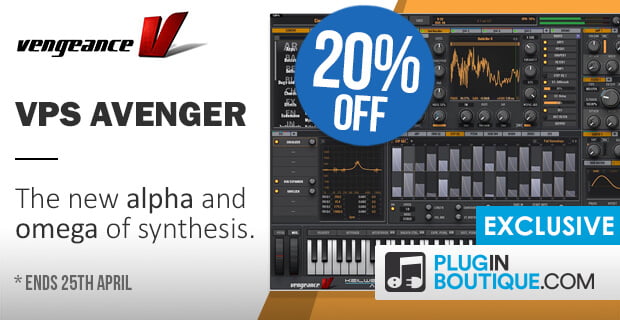 "Totally inspiring, utterly absorbing, ridiculously versatile and sounding phenomenal. VPS Avenger is quite unlike any other synth out there!"
Meet our new alpha and omega of synthesis: Vengeance Producer Suite Avenger is here! The most versatile and best sounding synth you will ever encounter.

There is nothing VPS Avenger can't do, it offers you tons of features and a gigantic growing library from some of the best sound designers on this planet.
Avenger is on sale until April 26th, 2018.
More information: VPS Avenger