pureMix has announced that one of its most popular mixing tutorial videos of 2016, "Inside The Mix: Pharrell ft Daft Punk", is available at 25% off for a limited time only.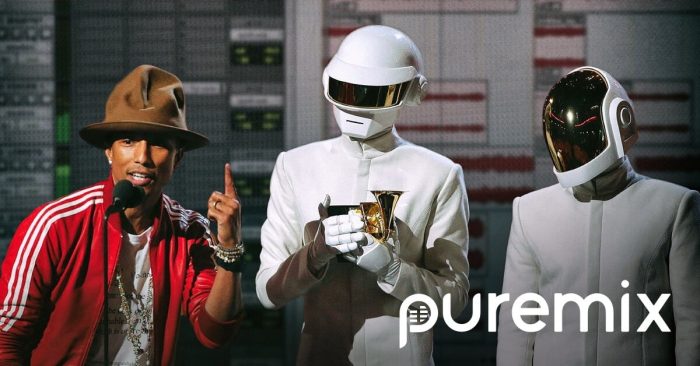 In this hour-long mixing tutorial, 11 time Grammy winner Mick Guzauski opens up his final Pro Tools session for Pharrell's hit song "Gust of Wind" featuring Daft Punk. He walks you through his mix track by track, breaking down the techniques he used to craft an incredible mix on a famous pop record.

See how Mick's subtle and deliberate moves add up to create a mix that translates anywhere. Plus you get an inside look at Pharrell's brilliant production broken down, stem by stem, and learn how he weaves together layers of rhythm, melody, and harmony to create his signature sound.

Mick shares his thought process and perspective while working on Pharrell's productions. He explains not only what he's doing by also discusses the why behind every important move he makes giving you valuable insights into the process and sonic tastes that consistently creates huge sounding records. Hear for yourself what it takes to make a radio ready mix, only at pureMix.net.
This sale ends February 12th, 2017. To get the 25% discount, use this link (https://www.puremix.net/pharrell25) or enter this coupon code at checkout: PHARRELL25
More information: pureMix / Inside The Mix: Pharrell ft Daft Punk