Plugin Boutique has launched an exclusive sale on Photosounder, the first audio editor/synthesizer to have an entirely image-based approach to sound creation and editing.
In celebration of the recent version 1.9.2 update, Plugin Boutique is offering a 30% discount for a limited time only.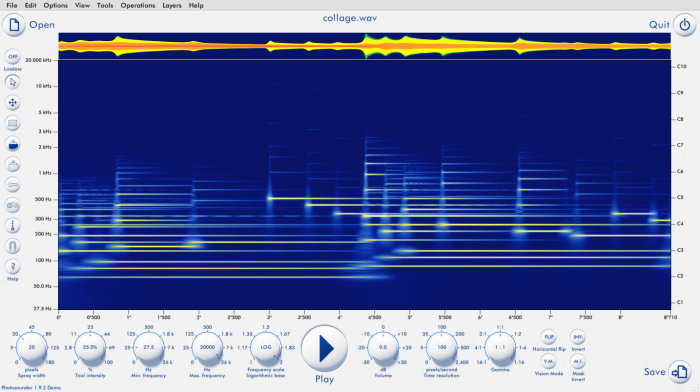 Thanks to its powerful and omnipotent synthesis algorithms, it is capable of creating any sound possible. Powerful built-in image editing tools, some yet unknown to general image editing programs, are specifically tailored to enable you to create and edit sounds with ease in ways and with results simply impossible with other programs.

The immense possibilities offered by Photosounder are only starting to be discovered. Every day spent using Photosounder brings new discoveries, new kinds of sounds never heard before, new effects never approximated, new takes on classical effects or methods, all merely by combining the power of the simple set of tools built in the program.
Changes in Photosounder v1.9.2
Fixed issues with launching on macOS 10.11 and later.
64-bit only, which means no more "out of memory" problems.
Fixed the occasional loading of sound that was 10x slower than usual.
Changed the way paths are handled internally, Unicode paths are now handled properly on macOS.
Added option in the Help menu to locate where Photosounder now puts files (like history.pha).
Can now load MP3s out-of-the-box on Windows since all MP3 patents have expired.
Photosounder for Windows and Mac is on sale for only £35 GBP/39 EUR until March 21st, 2018.
More information: Photosounder