Plugin Boutique has launched a sale on selected Softube effect plugins, offering a 30% discount for a limited time only.
The Trident A-Range is an equalizer effect plugin modeled after the A-Range console.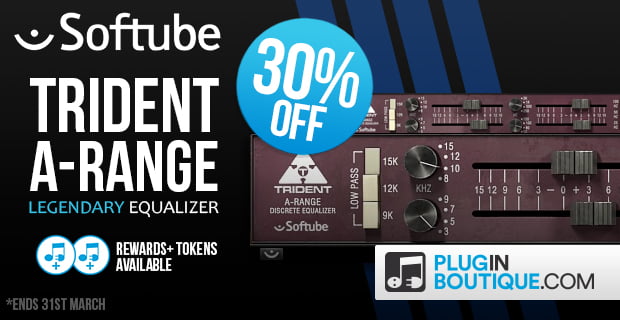 The Trident A-Range equalizer is a legendary piece of equipment. As only thirteen A-Range consoles were ever made, it remains a holy grail for sound engineers and producers around the world that hope to create works of art equal to those that were originally recorded on the A-Range – David Bowie's Ziggy Stardust, Queen, Elton John, the list goes on…

It is sometimes said that one of the disadvantages of digital mixing and recording is that the happy accidents one could experience with analog gear just don't happen in the DAW. People saying that clearly haven't tried Softube's Trident A-Range equalizer.
Trident A-Range features
EQ with a will of its own.
Created together with original designer Professor Malcolm Toft.
Each and every component carefully modeled.
Saturation control.
Very CPU friendly.
Also on sale are the Vintage Amp Room and Metal Amp Room amplifier simulation plugins.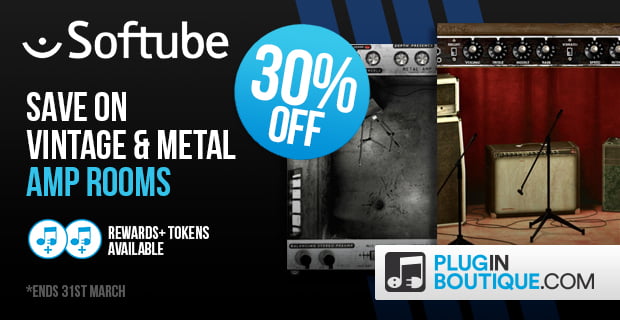 Straightforward and simple, Vintage Amp Room emulates three great and classic guitar amps in a complete studio set-up with speaker cabinets and fully flexible microphone positioning. It's easy to use for live performances and recordings, as well as for re-amping and last-minute tweaking.

Metal Amp Room was designed to bring you the most brutal, evil and aggressive guitar sound that is possible to squeeze out of your DAW. It may even contain backward messages. Run it in mono for a tight and focused sound, or let it take up your entire stereo width by the use of two panned microphones.
The plugins are available for Windows and Mac (VST/AU/AAX), at a 30% discount until March 31st, 2017.
More information: Plugin Boutique / Softube